Description
The concept of healthy food meaning is the consumption of well-balanced, nutrition enriched foods to live healthily.
Introduction
With the adverse effects caused hugely by the coronavirus and other deadly diseases, people are becoming more concerned about their health. They gave started searching for healthy food meaning and follow a proper routine of eating habits.
What is healthy food meaning?
You need to start eating various nutritious foods that are rich in minerals, vitamins, water, good fat, carbohydrates, and protein. Nutrients enriching foods will strengthen your body and mind, which will help in maintaining a healthier and happier lifestyle.
Take caution to select only those foods that are suitable for your body's health conditions and improves immunity. Healthy food is freshly harvested foodstuffs without any harsh chemicals or any hazardous manures and unprocessed food. You should choose according to your preferences and your family members' requirements for nutrients.
A few of the best healthy food choices include broccoli, fruits, fish, eggs, meat, etc. Avoid unhealthy food options that are sugary, oily, and salty. Never eat fast foods and junk that can cause severe damages to your body parts.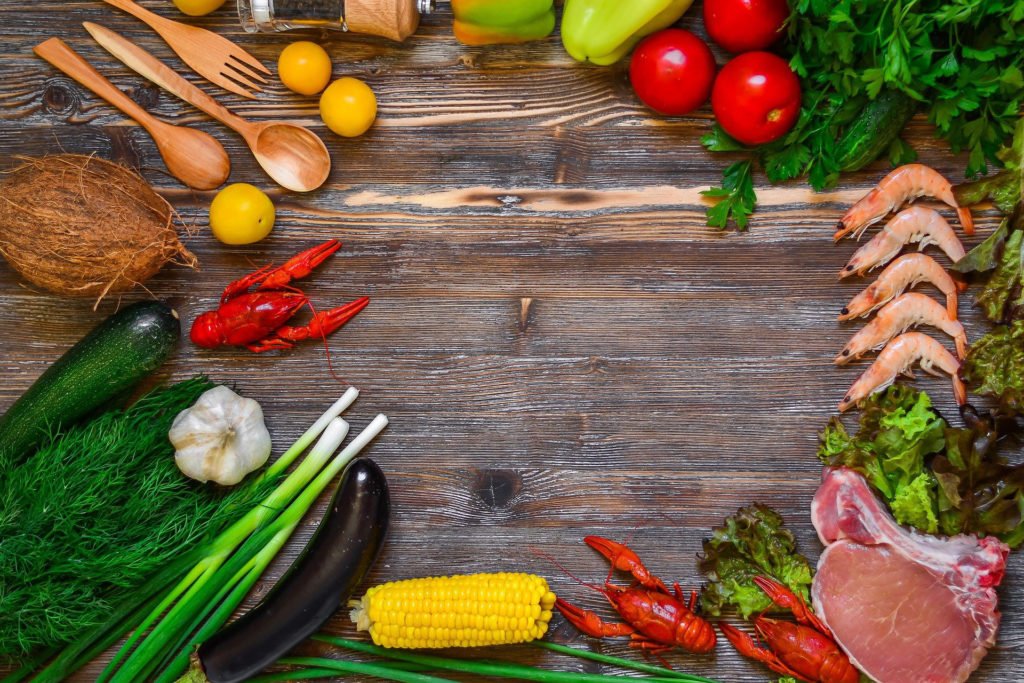 Delicious Recipes for healthy Food
We have shortlisted the top 5 most nutritious recipes that will clearly explain to you the healthy food meaning.
Ingredients
Center cut salmon fillets- 5 ounce
Fresh lemon juice- 3 tablespoons
Olive oil- 3 tablespoons
Salt
Kale, ribs removed, very thinly sliced ribs, removed leaves – 6 cups
Honeycrisp apple – 1
Finely grated pecorino – ¼ cup
Toasted slivered almonds – 3 tablespoons
Black Pepper
Whole wheat dinner rolls – 4
Steps
Before preparing to cook Transfer salmon to room temperature.
In a large bowl whisk and mix olive oil, lemon juice, and salt. Next, add the kale and keep aside for 10 minutes
Thinly cut the apples and dates slivers.
Add the apples, almonds, and cheese mixture to the kale. Next season the ingredients with pepper and set them aside
Sprinkle pepper and salt over salmon.
Pour 1 tablespoon oil on a nonstick skillet and heat.
Place the seasoned salmon with skin-side on the up.
Cook for 4 minutes until it turns golden brown then turn over the next side of the fish and cook for another 3 minutes.
Serve the cut rolls, salad, and salmon hot.
Chia seeds pudding
Ingredients
Vanilla-flavored unsweetened almond milk- 1 cup
Plain low-fat Greek yogurt- 1 cup
Pure maple syrup – 2 tablespoons
Vanilla extract- 1 teaspoon
Salt
Chia seeds- ¼ cup
Chopped and hulled strawberries – 1 pint
Toasted, and sliced almonds – ¼ cup.
Steps
Add yogurt, vanilla, maple syrup, almond milk, and salt in a bowl and mix.
Next, add the chia seeds and set them aside for 30 minutes. Stir to distribute the seeds evenly.
Cover and keep it in the refrigerator overnight.
Next day mix 4 teaspoons of maple syrup, berries, and almonds in a separate bowl.
Transfer pudding to bowls and mound the healthy food meaning a mixture of almonds & Berry on top and serve chilled.
Whole30 Bacon and Egg Cups
Ingredients
Sugar-free bacon – 12 strips
Sliced red potatoes for 1/8 inches in round shape – 2
Finely chopped red bell pepper – 1 small
Eggs – 12
Freshly chopped chives – 2 tablespoons
Hot sauce
Steps
Preheat the oven to 400 degrees Fahrenheit.
Create perfect rings by placing the piece of bacon inside the 12-cup muffin tray.
Place 1 slice of potato on the bottom layer and spread evenly the bell pepper mixture in every cup.
Bake for 10 to 12 minutes until the bacon renders some fat and turns crispy.
Remove the muffin tin from the oven and pour 1 egg over each cup, making sure that the yolk part is placed inside the bacon ring.
Bake for more than 10 minutes until the egg whites are cooked but the yolks are still smooth and running.
Using a splatter gently remove the pieces of stuff to a platter.
Serve the yummy dish that is perfectly healthy food meaning with hot sauce and sprinkled chives.
Ingredients
Brussels sprouts- ½ pounds
Olive oil – 3 tablespoon
Salt – 3/4 teaspoon
Freshly ground black pepper – ½ teaspoon
Steps
Preheat the oven to 400 degrees Fahrenheit
Clean the Brussels sprouts and slice off the brown-colored ends.
Remove the yellow color outer layer of the leaves.
Take a bowl add these Brussels sprouts and add pepper, salt. olive oil and mix them.
Pour this mixture into a sheet pan
Roast the ingredients for 30 to 40 minutes until the Brussels sprouts turn crispy on the outer layers and tender texture on the Inner layers.
Distribute the Brussels sprouts perfectly and toss the pan until it reaches brown color texture evenly.
Sprinkle a little bit of salt if needed and serve this yummy healthy food meaning dish hot.
Ingredients
Skinless chicken breast halves along with the ribs – 4
Skinless chicken thigh pieces with bones – 2
Salt
Freshly ground black pepper – 1 teaspoon
Olive oil – 1/4 cup
Red bell pepper – 1 sliced
Yellow bell pepper – 1 sliced
Chopped Prosciutto – 3 ounces
Chopped garlic – 2 gloves
Diced tomatoes – 1 Can (15 ounces)
Fresh thyme leaves – 1 teaspoon
Fresh oregano leaves – 1 teaspoon
Chicken stock – 1/2 cup
Capers – 2 tablespoons
Chopped fresh flat-leaf parsley leaves- 1/4 cup
Steps
Take the chicken and season it with 1/2 teaspoon pepper and 1/2 teaspoon salt.
Take a large skillet with a heavy bottom pour the olive oil and cook the seasoned chicken in medium heat.
Both sides of the chicken should be cooked until it turns brown. Then remove the chicken from the skillet and set it aside to cool down.
Start cooking the prosciutto and peppers in the same skillet pan in medium-high heat for about 5 minutes.
Once the prosciutto turns crispy and peppers browned, add the chopped garlic and cook for just 1 minute.
Next, add and toss the herbs, wine, and tomatoes. Scrape bits of browned ingredients from the bottom of the skillet.
Add the chicken once again to the pan and add the stock to the mixture and cook.
When the chicken broth starts boiling reduce the flame, cover the pan, and simmer.
Cook for 20 to 30 minutes.
Add the parsley and capers, stir well and serve the deliciously cooked chicken.
Try these mouth-watering healthy food meaning recipes, stay strong and enjoy a better lifestyle.